ENEFLOW Fluid Dynamic Power Cells
The results speak for themselves...Eliminate scale & scale-induced corrosion, help stabilize pH in all types of fluid-flow systems: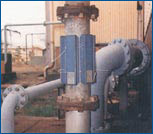 A major international chemical and synthetic fiber manufacturer has solved their scale problems with ENEFLOW Fluid Dynamic Power Cells. The installations have been carefully documented and monitored by plant engineers to determine the effectiveness of the ENEFLOW systems. Mineral scale build-up was effectively eliminated from all fluid flow components in only ten short months, providing for more energy efficient operation.
ENEFLOW 5000s installed on the plant's cooling water system for its diesel power generators effectively eliminated scale problems in their pumps, before (lett) and after (right).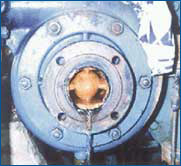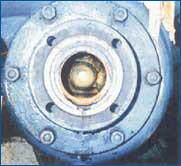 Valves in the cooling water lines covered with hard scale (left) until ENEFLOW Power Cells eliminated it completely (right).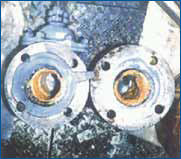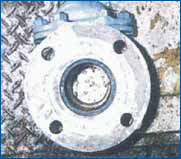 Engineers at a coal fired power station had an on-going problem with rock-hard calcium carbonate scale build-up in their ash slurry piping system. They wanted to see if the ENEFLOW Power Cells would eliminate existing scale and control future scale build-up. The maintenance engineers were amazed with the results…Four pair of ENEFLOW Fluid Dynamic Power cells being installed on one of the main (14 inch) ash slurry lines.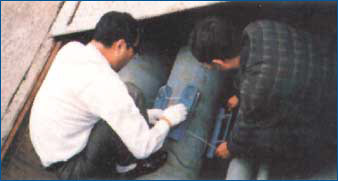 Hard calcium carbonate scale build-up is an on-going maintenance problem especially on valves as seen here.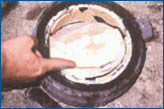 One month after ENEFLOW Power cells were installed on the line, the hard white scale had turned yellowish and softened considerably.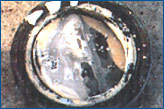 After two months, ENEFLOW Power cells had virtually eliminated the calcium carbonate scale build-up in the system.
Extended Information
Ask an ENECON Tech
Sign up for ENECON's latest Repair - Don't Replace solution