Create the Finest Slip-Resistant Surfaces for the Most Critical Environments
SAFETYCLAD DuraGrip systems are designed to provide some of the finest slip-resistant surfaces for the most demanding applications.
Whether on metal, concrete, tile, marble, slate or terrazzo, our DuraGrip systems can be tailor-made to provide the specific level of slip resistance required – from very fine to very coarse.
Our DuraGrip systems utilize the finest polymer composite materials available from ENECON to bond a variety of hard wearing aggregates to suit your specific requirements. You can create just about any pattern or shape that the situation demands.
So whether it's steps, walkways, tank tops, ramps, shower areas, or entire floor areas, SAFETYCLAD DuraGrip systems can provide the best slip-resistant surface possible.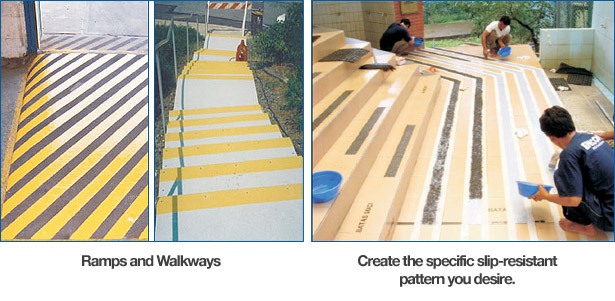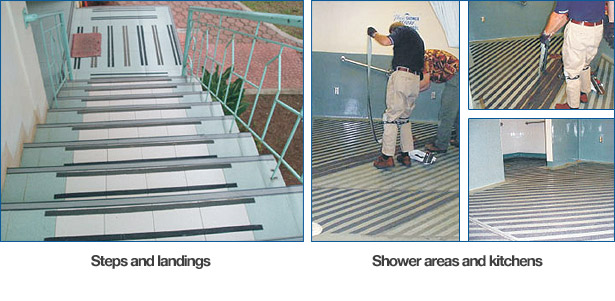 Ask an ENECON Tech
Sign up for ENECON's latest Repair - Don't Replace solution